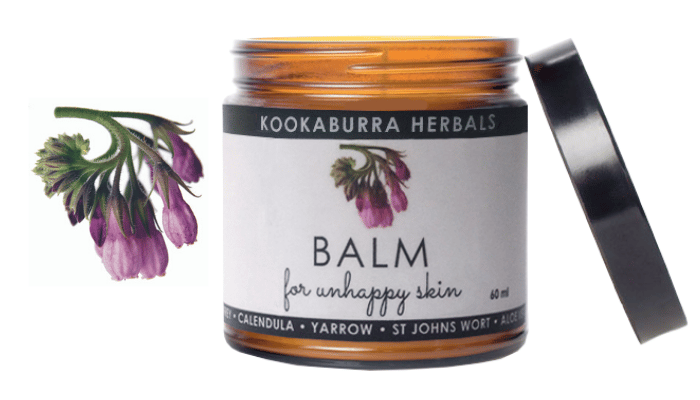 Soothe and calm unhappy skin with this potent blend of restorative, nutrient rich herbs.
All Kookaburra Herbals products are made in small batches, by hand, by a naturopathic herbalist in Bundanoon, NSW. The use of fresh organic herbs brings potency and vitality to the creams.
All organic ingredients: olive oil, herbal tinctures of comfrey root, calendula, yarrow and St. John's wort, spring water, emulsifying wax, aloe vera, beeswax and rescue remedy.